Used Japanese Honda Partner 2008 model coming in Japanese Car Auction TAA Shikoku Auction. Currently starting bid is only 10 000¥. This used vehicle available in white colour, right hand drive with 1500cc liter petrol engine and the mileage is 164000km.
Used Honda Partner in Japanese Car Auctions
Special Offer for Myanmar Car dealers. Become our member and buy Japanese used cars directly from Japan Car Auction.
Used Honda Partner Auction Sheet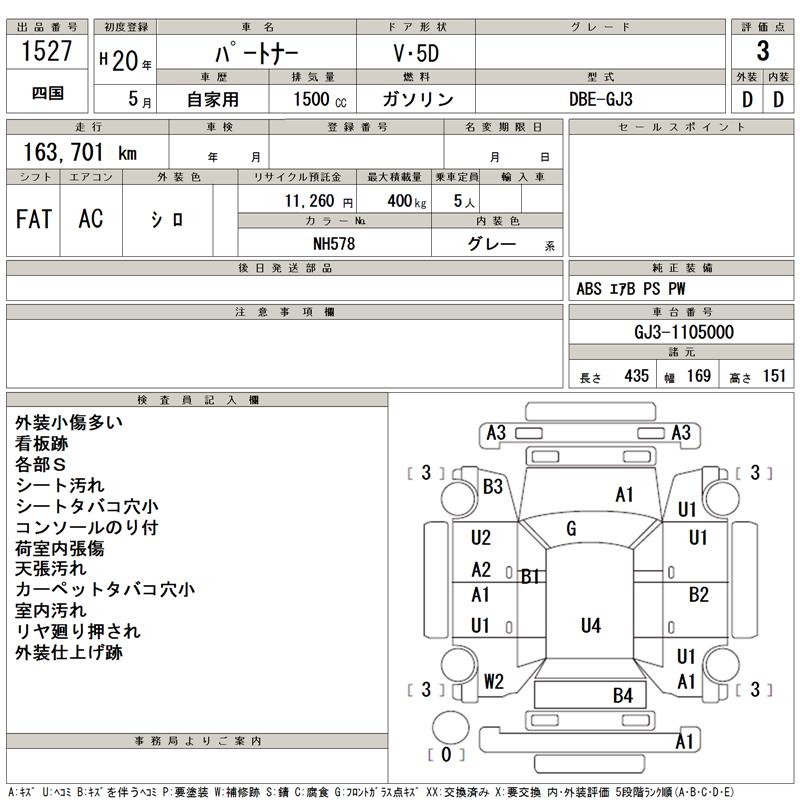 For further details contact us: